Analytical Engineering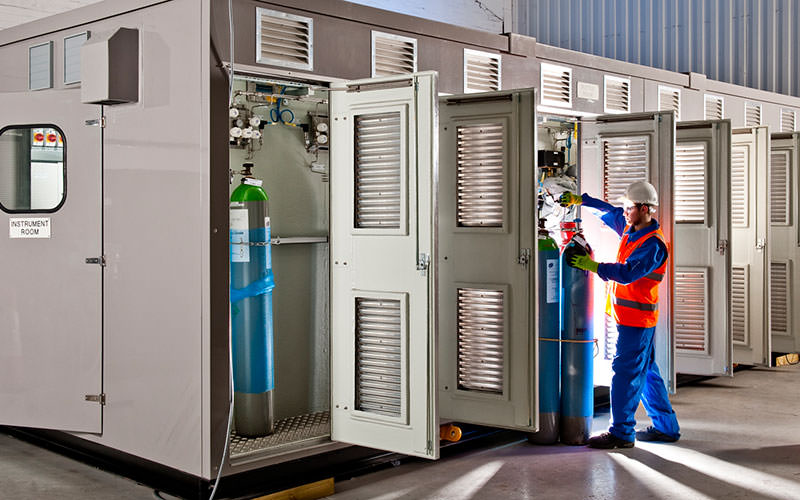 Thyson's core business is focussed on designing, building and commissioning high-value bespoke analyser systems. We work in industries with automated processes such as utilities and petrochemical plants where there is a requirement for improving system productivity, reliability, safety, optimization and stability. All items are rigorously tested for usability, integrity and safety.
Thyson works with newly commissioned and existing process facilities. The team includes chartered engineers, project managers, project engineers, CAD technicians, analytical engineers, electrical specialists, instrumentation specialists, many with over 20 years' experience.
Overview
Thyson's Analytical Engineering division works in partnership with global EPC contractors or directly with end clients to scope, design, build, and assemble analyser systems for process industries.
Thyson's Analytical Engineering division designs and assembles sample conditioning systems ensuring that any sample parameter within the process industry is presented to the analyser system in the correct way in order to accurately measure the quality of the product.
Analyser excellence
The division has extensive experience in analyser system design, sample conditioning design, system integration, operator training, CAD design, conceptual investigations, system visualisations, design coordination and integration.
The process involves designing, procuring, assembling and Factory Acceptance Testing (FAT). Thyson has developed a bespoke portfolio of solutions and has gained valuable experience with a proven track record of safe and successful project delivery.
Thyson focuses on the highly specialised analyser instrumentation market, used for measuring many different parameters including density, viscosity, pH, moisture content, and composition of a gas or liquid. These measurements are used for improving productivity, safety and quality control requirements. They are also imperative in ensuring legislative and regulatory compliance.
Thyson's analyser systems include:
Process Analyser Systems Systems to provide essential process information to enable plant optimisation of the required product
Gas Chromatographs Gas analyser systems to provide essential process information to enable plant optimisation of the required product
UV and IR Photometers Ultraviolet and IR photometers are designed to provide continuous on-line analytical data of critical process conditions and eliminate time consuming laboratory analysis
ASTM Physical Properties This analyser range typically provides distillation, RVP, viscosity, cloud, pour point, octane properties within fuel process applications
Calorific Value Chromatographs This range of gas chromatographs provide the custody transfer industry standard C6+ or C7+ hydrocarbon energy calculations plus the C9+ application with the hydrocarbon dew point calculation, C6+ with H2S analysis, also used for landfill or biogas applications, and customised applications for natural gas processing
Water Quality Analysis Typical analysis of potable water, sewage site, boiler water etc for the likes of PH, conductivity, Chloride, Fluoride, Turbidity
CEMS Packages Continuous Emissions Monitoring Systems that provide and monitor data on industry exhaust gases to meet legislative requirements throughout the UK and worldwide.
Mass Spectrometers An analytical device that determines molecular weights by separating molecular ions according to their mass/charge (M/Z) ratio providing highly accurate result of components with the industry