Innovation in the Aviation Industry
October 21, 2022
Jet Zero
While Thyson Technology, an nZero Group company, continues to establish its reputation as the go-to process measurement and systems integration experts across Petrochemical and Gas Distribution markets, Thyson also continues to excel in other sectors such as a Renewable Energy, Utilities and Aviation.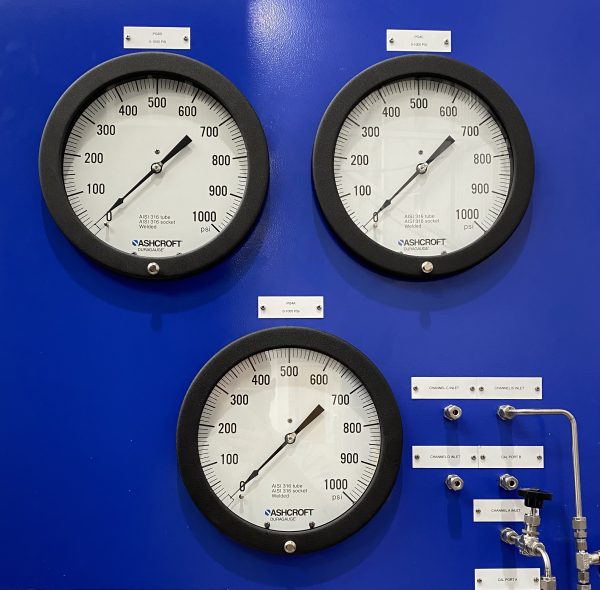 As a company with net zero as part of our mindset and at the forefront of everything we do, at first it may seem that operating within the aviation industry is a contradiction of our core values. Yet every industry is on a journey towards decarbonisation and real strides have been made in the past few years to start this process in the Aviation sector.
From cleaner, greener fuel sources to reducing the carbon footprint of manufacturing, aviation giants have invested huge sums of money towards innovation schemes and research facilities as they collectively work towards the future target of Jet Zero.
Where do we fit in?
Thyson designs, manufactures, installs and commissions gas systems for hot forming presses, the system responsible for moulding the critical components used to build aircraft parts of all shapes and sizes. The gas system tightly controls the supply pressure and flow of argon gas in and out of the press to form a specific designed part. In other words, hot forming presses are a vital cog in the wheel.
Innovation
We are proud to be working alongside some of the biggest names in the aviation industry to provide continuous innovation in areas such as manufacturing, fuel (including hydrogen!) and sustainability. We sign NDAs which means we can't talk about who they are specifically, but we can share some of the many project details we're involved with.
Our latest aviation project enabled us to work collaboratively with both one of the world's largest commercial aircraft manufacturers and a first-class UK academic facility. Thyson successfully delivered a multi-channel (dual stream) gas system to a new research facility built to innovate their manufacturing process, teach best working practices and inspire future engineers. It is a fantastic example of key stakeholders within the industry investing money to ensure its future.