Propane Optimisation
Decarbonise your future
Whether you're looking for Grid Entry Units to take your biomethane to grid or looking ahead to convert your biogas to hydrogen, we have the solution for you. We already have working hydrogen and natural gas blending solutions and we're developing more. We understand the complexities of customers' challenges and we're building long-term solutions around novel or first of a kind endeavours using best of breed technology from around the world, to help clients become hydrogen ready.
We are the UK leader in hydrogen blending and systems integration, operating out of our state-of-the-art Technology Centres, located in the Northern Powerhouse. We work with a wide range of energy and industrial customers, consulting on and building integrated systems for the burgeoning decarbonisation industry.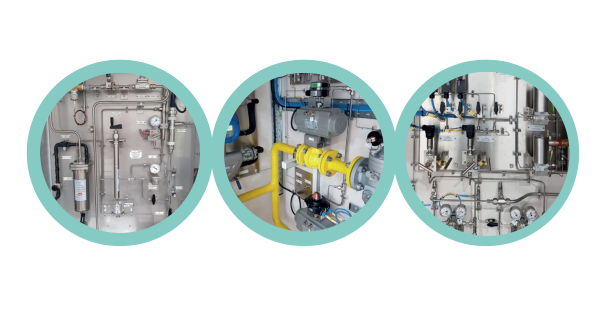 Making your green gas greener
Propane has traditionally been blended with biomethane to meet network operator calorific values targets.
Now, using a patented innovative technology, nZero Group is able to dynamically blend biomethane with natural gas, reducing and potentially eliminating the use of Propane, leading to substantial OpEx savings, whilst improving the overall carbon footprint.