Decarbonisation Hydrogen Solution
The Vanguard of Hydrogen Technologies & Production
Thyson is at the forefront of the hydrogen energy industry, which has a vital role to play in helping to shift our global economy to a net-zero model.
We provide measurement, instrumentation, analytical, and project-specific engineering solutions to deliver hydrogen fuel into gas networks, or for vehicle fuel systems. We work with both providers and producers of hydrogen, in industries as diverse as Oil & Gas; Wind; Agriculture & Fertilisers; Chemicals; and Green Tech.
As leading system engineers on both HyDeploy at Keele University and HyDeploy 2 at Winlaton, we provide innovative support on projects in the UK and worldwide.
Green Hydrogen: Innovation and Sustainability
Our experienced engineers work closely with our hydrogen partners. We understand and anticipate the physical and technical challenges of transforming existing infrastructure into hydrogen systems that are robust yet sensitive enough to measure, control and analyse production flow rates, delivery, and storage volumes at any given moment and in any and every environment or circumstance.
We continually innovate, with engineered solutions that are business-as-usual so that from one project to the next, we learn how to continually create even better solutions to address familiar and extraordinary challenges.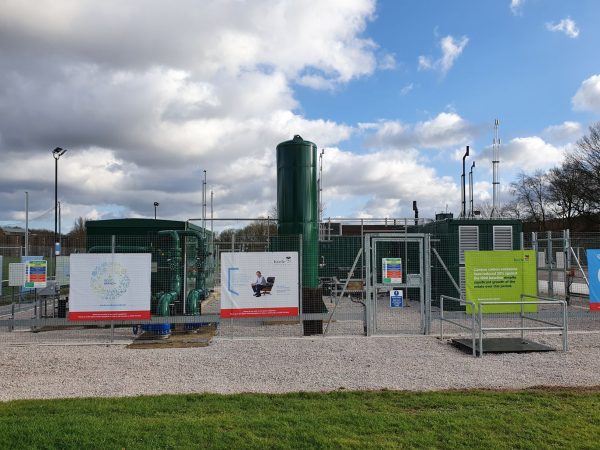 Applications for a Generation
The Paris Agreement of 2016 has created an international accord to mitigate climate change and set challenges for all industries to adapt by reducing each nation's carbon footprint, with many sectors charged with becoming carbon neutral or having a net-zero carbon footprint. Low carbon energy timescales range from as far as 2050 to as close as 2030.
In the UK, hydrogen is now seen as a key solution for both domestic and commercial energy use, transport, logistics and personal travel. Hydrogen can be blended with natural gas and fed into the national grid and other gas networks to reduce carbon emissions.
Hydrogen-fuelled trucks, capable of driving the long distances in a day that logistics customers demand, will become part of a mixed fuel economy, joining electric vehicles as a real alternative to petrol and diesel-powered cars and other vehicles.
Energy Producers – We've Got Your Measure
Well-known in the UK's Energy industry, Thyson is a tried and trusted partner, working with the Big Six Oil & Gas operators, as well as the leading UK gas and electricity network providers. Our experience on the HyDeploy series of projects makes us the leading hydrogen measurement and control systems provider you need to deliver the lower carbon emission targets you're tasked with.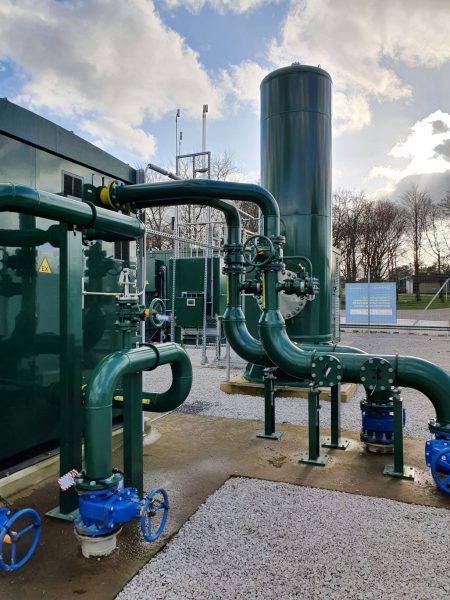 Green Tech Providers – We're By Your Side
The mission to reduce carbon dioxide and other greenhouse gas emissions is a vital task for our global family. Green tech providers have a key role in reducing the world's dependency on fossil fuels, and we are here to support you in this mission.
Working with Thyson will give you reputable, engineering excellence, and teams well experienced in working with hydrogen fuel. We provide our hydrogen production partners with the measurement, accuracy and financial metering, and accountability you need to demonstrate that your hydrogen high-tech solutions really do meet your customers' every need.
Blue, Grey, or Green Hydrogen – We Help You Deliver
Whether you're Wind Energy producers, fertiliser manufacturers, methanol or bio-methanol suppliers; our systems will help you control and measure the hydrogen you deliver.
To discuss your hydrogen measurement and control systems requirements or to find out more please contact the team at Thyson.