Electrical Systems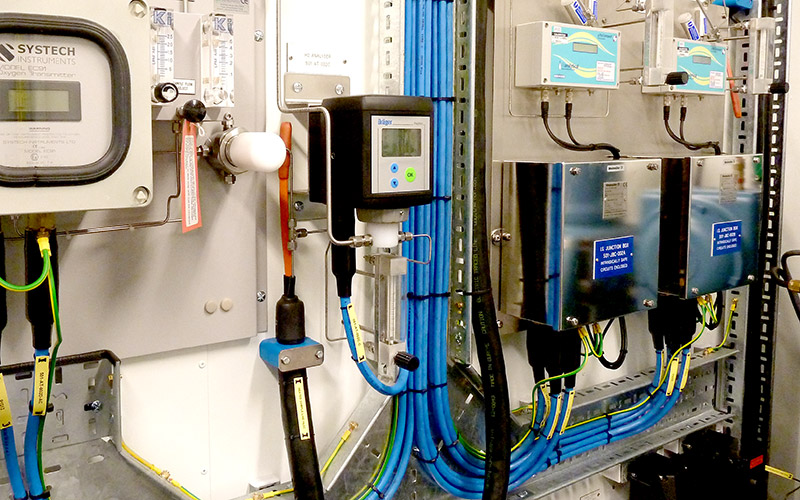 Electrical systems play a critical role in control of process plant. Our electrical engineers are experienced in design and specification of every kind of electrical process control system element including:
Loadbank testing
UPS battery tests
Design and application surveys
Motor control centres
Soft starts
Variable speed drives
Stand-alone starters
Control desks and stations
Hazardous-area equipment and systems
Turnkey electrical installations
Trace heating systems
All Thyson Technology installations are NICEIC Approved for your safety and peace of mind. We recognise the importance of electrical engineering expertise and employ engineers who are skilled at integrating complex electrical systems with modern control systems. These skills are complemented by the ability to meet your requirements quickly and efficiently.
Capabilities:
Thyson Technology has the ability to design, integrate and manage electrical projects to your requirements. We are a dependable, professional option for all of your electrical engineering requirements.
Our services include:
UPS systems testing
UPS battery loadbank testing
Conceptual investigations
Detailed scopes of work
Feasibility studies
System sizing and calculation
Power usage and efficiency surveys
Technical specification
Design optioneering
Tender analysis and recommendation
Operation and maintenance manuals
We are committed to providing you with the best solutions, with the highest standards of quality and integrity.